5 new songs for this week October 12, 2013:
5 Nouvelles chansons pour le 12 Octobre 2013:
Anna Kendrick is an American actress and singer. She rose to international fame after her performance as Natalie Keener in Up in the Air (2009), for which she received Academy Award, Golden Globe, and Screen Actors Guild Award nominations for Best Supporting Actress.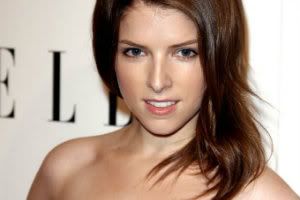 Pat Benatar is an American singer and four-time Grammy winner. She has had considerable commercial success, particularly in the United States. During the 1980s, Benatar had 40 singles, including the Top 10 hits, "Hit Me with Your Best Shot", "Love Is a Battlefield", "We Belong" and "Invincible". Benatar was one of the most heavily played artists in the early days of MTV.
Carpenters were an American vocal and instrumental duo, consisting of siblings Karen and Richard Carpenter. Though often referred to by the public as The Carpenters, the duo's official name on authorized recordings and press materials is simply "Carpenters". During a period in the 1970s when louder and wilder rock was in great demand, Richard and Karen produced a distinctively soft musical style that made them among the best-selling music artists of all time.
Shocking Blue was a Dutch rock band from The Hague, the Netherlands, formed in 1967. Their biggest hit, "Venus", went to #1 on the Billboard Hot 100 in February 1970, and the band had sold 13.5 million discs by 1973, but the group disbanded in 1974.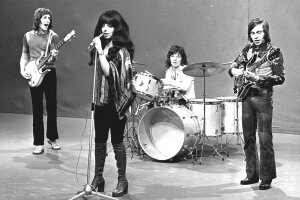 The Righteous Brothers were the musical duo of Bill Medley and Bobby Hatfield. They recorded from 1963 through 1975, and continued to perform until Hatfield's death in 2003. Medley and Hatfield both possessed exceptional vocal talent, with range, control and tone that helped them create a strong and distinctive duet sound and also to perform as soloists. Medley sang the low parts with his deep, soulful baritone, with Hatfield taking the higher register vocals with his soaring tenor.